We welcome those who live, work or worship in Port Washington, Manhasset, Roslyn, Sands Point, Kings Point and Great Neck and the employees of the Town of North Hempstead.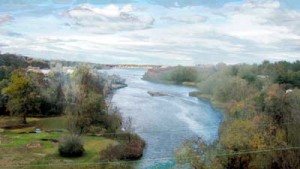 From Sands Point to Kings Point, we continue to welcome everyone to our financial family. You will soon see the great services you will receive at PWFCU.
Did you know your husband, wife, daughter, son, sister, brother, cousins, parents, grandparents and significant others (living at the same address) can also join our credit union and enjoy the same great service!  We can accept direct deposit from any employer, pension plan or social security!
Credit unions are for everyone, but not everyone can belong to a credit union. Port Washington Federal Credit Union Members must live, work or worship in Port Washington, Roslyn, Manhasset, Sands Point, Kings Point or Great Neck or belong to one of our payroll groups, or be a family member of one of our Members. Family Membership includes persons in the same household or related to the member or spouse as parents, children, grandparents, grandchildren, brothers and sisters, great grandparents, great grandchildren, aunts, uncles, nieces and nephews.
Once a member, always a member! Simply maintain your credit union membership even if you change jobs or move to a different location. All you need to do is maintain a minimum balance of $50 in your share account (savings) and make a small deposit or withdrawal each year.