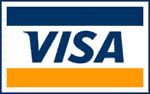 One of the best benefits of Port Washington Federal Credit Union Membership is our special "deals" which we offer them from time to time. Be it a special rate deposit account, car, truck, vacation or holiday loan – we always have some special deal for our Members. You'll want to visit this area often to see what we have going on.
Rates
VISA Credit Cards
FAST APPROVALS
Our VISA Credit Card Rates start at 8.9%.
Your Rate              If your FICO Score is:
8.9%                      680 & higher
11.9%                     640-679
13.9%                     600-639
15.9%                     550-599
17.9%                     549 & below
Our rates are based on your FICO Credit Score.
Personal Loans
At this time we offer great rates for those seeking small personal loans. We offer Loans starting at $500.
Vehicle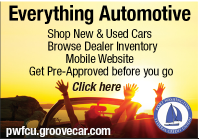 FAST APPROVALS
For our Competitive Rates on New & Used Car Loans,
please click on the circle on the home page marked "Rates" or click here.
Need help shopping for cars? Click on our Everything Automotive site:
Lines of Credit
Lines of Credit are available for small business and personal accounts.
Please contact the office for additional information and an application.
For links to Loan Applications, click below or call: 516 883 3537.
There is a $3. credit report fee when you submit a loan application.
Online Loan Application    Printable Loan Application
Lending@pwfcu.org
MemberServices@pwfcu.org
Real Estate, Mortgage, Home Equity Line of Credit – please call the office for rates: (516) 883 3537 or see our rates circle on our home page or click here