No matter how progressive you are there are times when you just need to speak with a warm, friendly person. When those times come, we welcome you to come in to our office or give us a call. Our tellers and/or Member Service Representatives are always glad to talk with you!
In today's fast paced, electronic world, it seems like most financial institutions are doing everything they can to keep you from talking with a "real live person".  All this technology is great but sometimes you just don't want to talk to a "machine".
Our Tellers are here to serve you with all your financial needs. With the Port Washington Federal Credit Union we pride ourselves on personal service at all times. Whether you are depositing a check, cash, or making a withdrawal from your Account you will always receive professional, friendly service.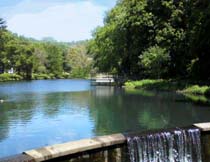 Our Services
Port Washington Federal Credit Union strives to make your online experience an easy one. Our new Web site allows you to easily join the Credit Union, apply for a loan and calculate loan payments.
We offer much more than just superior rates. We also offer many free and low-cost extras to make your life easier. Our goal is to be your primary financial institution and we are determined to bring you the very best in service.
Our list of services include:
Certified Checks  ||  Direct Deposit  ||  
Payroll Deduction  ||  
Notary Service  ||  Wire Transfers  ||  
24 Hour Audio Response  ||  Online Banking with Bill Pay  ||  Money Orders and more…
Wire Services
Outgoing Rates:
Domestic – $11
International – $35
Incoming Rates:
Domestic – $10
International – $35
For more information call (516) 883-3537
What's New
Our office is at 157 Main Street and with our ATM, we are available to everyone in the Community.  This ATM is available 24 hours a day and you can make deposits 
and withdrawals.

Did you know as Members you can use your PWFCU ATM/Debit Cards surcharge free at any King Kullen grocery store ATM Machine?